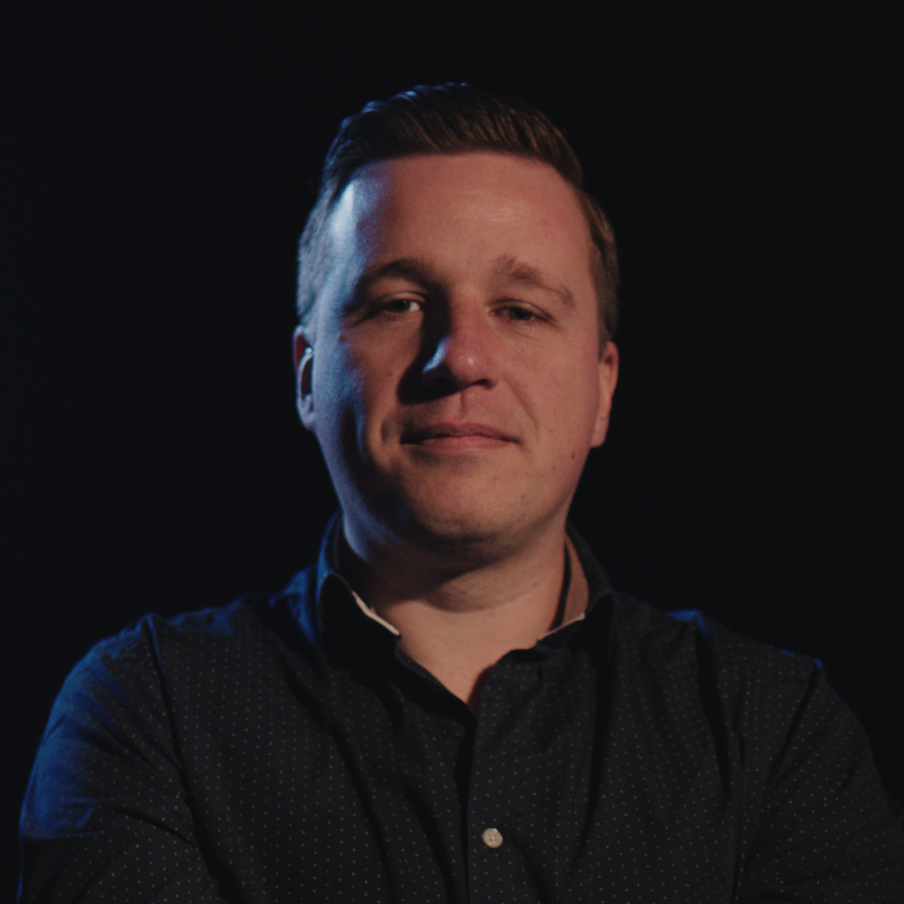 Graduating from the University of Lincoln in 2005 with a BA (Hons) in Animation, where I specialised in 2D hand drawn, motion graphics and compositing. After graduating and working on small jobs in London I landed a full time motion graphics and character animation position in Brighton in 2007. Since migrating from the UK in 2008, I've become a permanent resident of Australia and carved out a successful freelancing career around Melbourne specialising in motion graphics.
My 10 years experience includes creating motion graphics for TVCs, broadcast, corporate, documentaries, game trailers, large scale projections, games, interactive experiences, web based projects and more.
I have extensive knowledge of Adobe After Effects, Illustrator, Photoshop, Premiere & Cinema 4D. With intermediate knowledge of Boujou, Final Cut Pro & Unity. Also can work easily on both PC or Mac, with a home edit suite including both platforms.
Attention to detail and presenting polished, modern work is of great importance to any job I take on. With the same high level of care given to a 5 second ident as to a 30 minute documentary. From briefing to final delivery you will find me professional, attentive, and approachable.
Jason is Freelancing and open to short or medium term projects.
Studios - 3sprockets, 21-19, Airbag, Big & Small Productions, Bravada Films, Brave Media, Catfish, Channel 9 News, Chocolate, Deloitte Digital, DG Global, Digital 360,   Fully Focused Productions, Hase Productions, Imagination, Kimosabe Films, Klopek Films, Leo Burnett, Many Monkies, Mighty Games Group, Mustard Creative, OMG! Creative, Rocket Surgery, Rumble Street, Tailored TV (NAB), The Blue Group, Turnstile 4, VoCam, The  Voxel Agents, We Are Digital.
Brands - AFL, Allgon Pest Control, Audi, Australia Post, Australian Super, ANZ, Big Issue, Bunnings, Etihad, Ford, FUIC, Kmart, Microsoft, Moët & Chandon, Myer, NAB, NBN Co, NRL, Penrite, Renault, Royal Melbourne Home Lottery, Suzuki, Shooty Skies, Swisse, TeachFirst, The Voice, Victorian Government, The Australian Government, Westfield.
Riot From Wrong (2010) - Best Documentary at Document International Human Rights Film Festival Glasgow
Change Their Lives (2014) - Grand Prix  Best of the Best Award and Best Use of Video in a Social Media Campaign Award at the SoMe Awards
Clash A Da Tight Ones (2008) - Motion Graphics Designer
Riot From Wrong (2010) - Motion Graphics Designer
Vessel (2013) - Animator