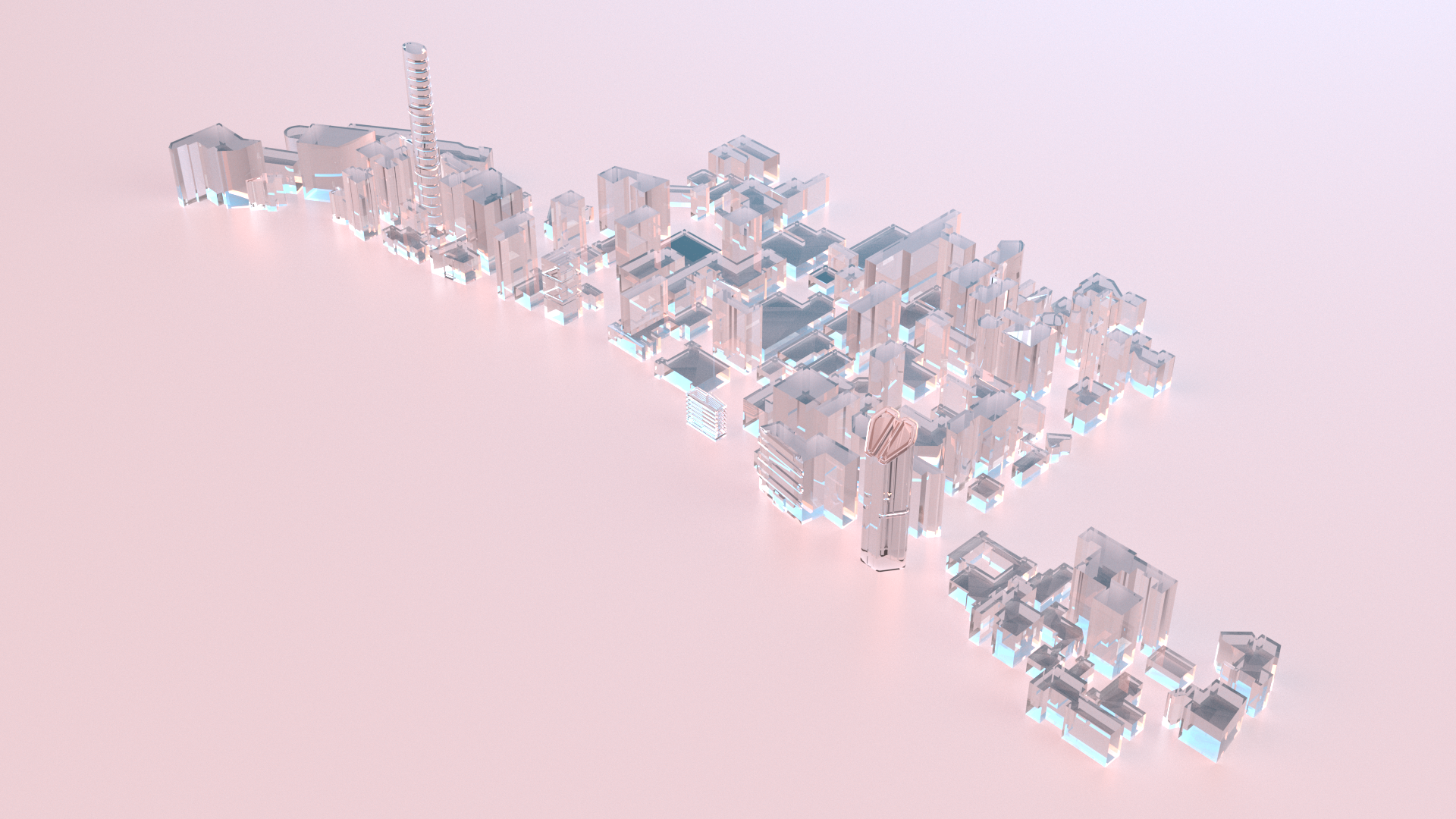 Worked with
Khemistry
 to quickly create a series of low poly models of Queensland/ Brisbane landmarks for a Government TVC.

These renders are my own lighting / texture set up, the TVC's texturing/lighting was executed by Khemistry.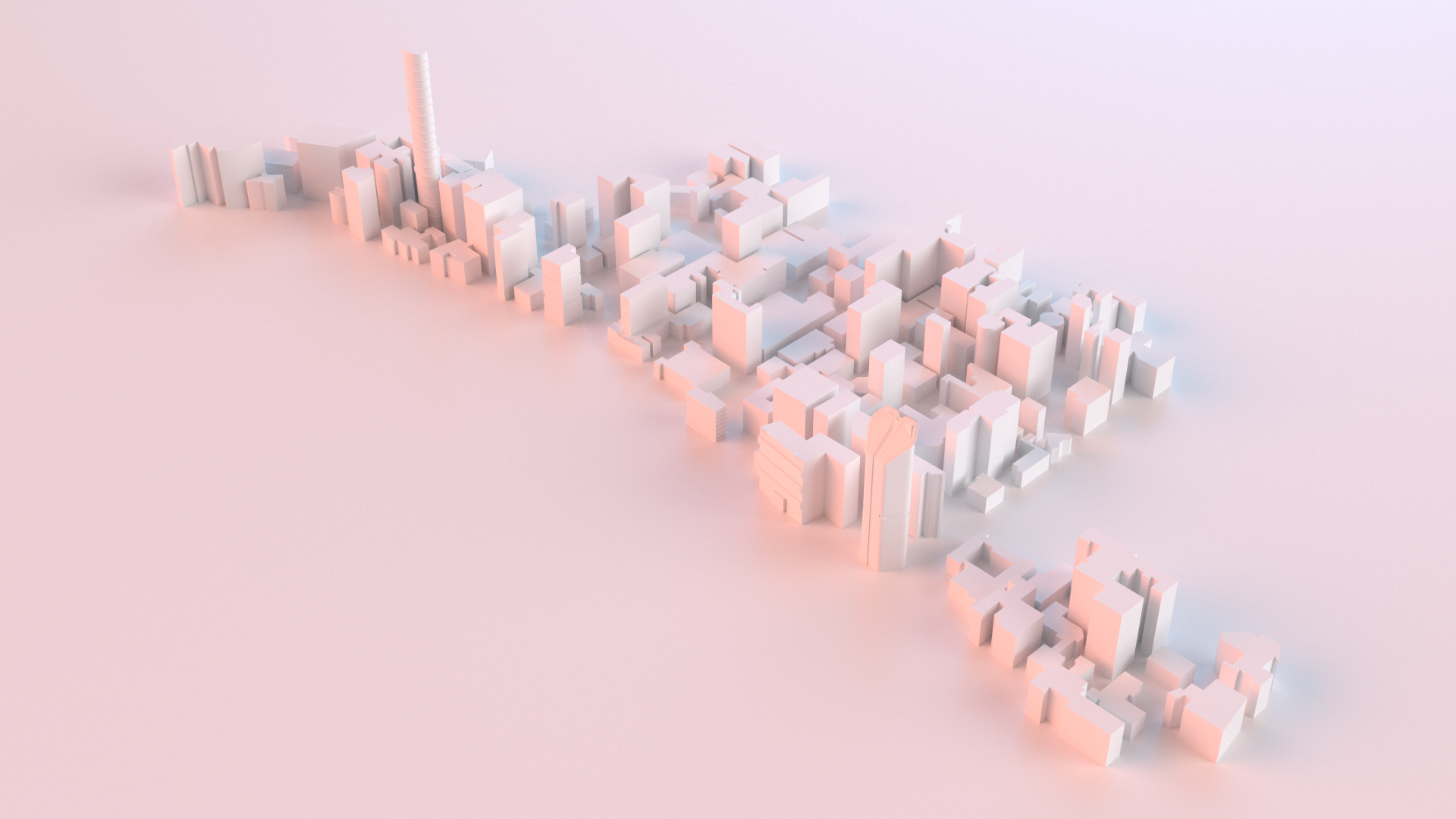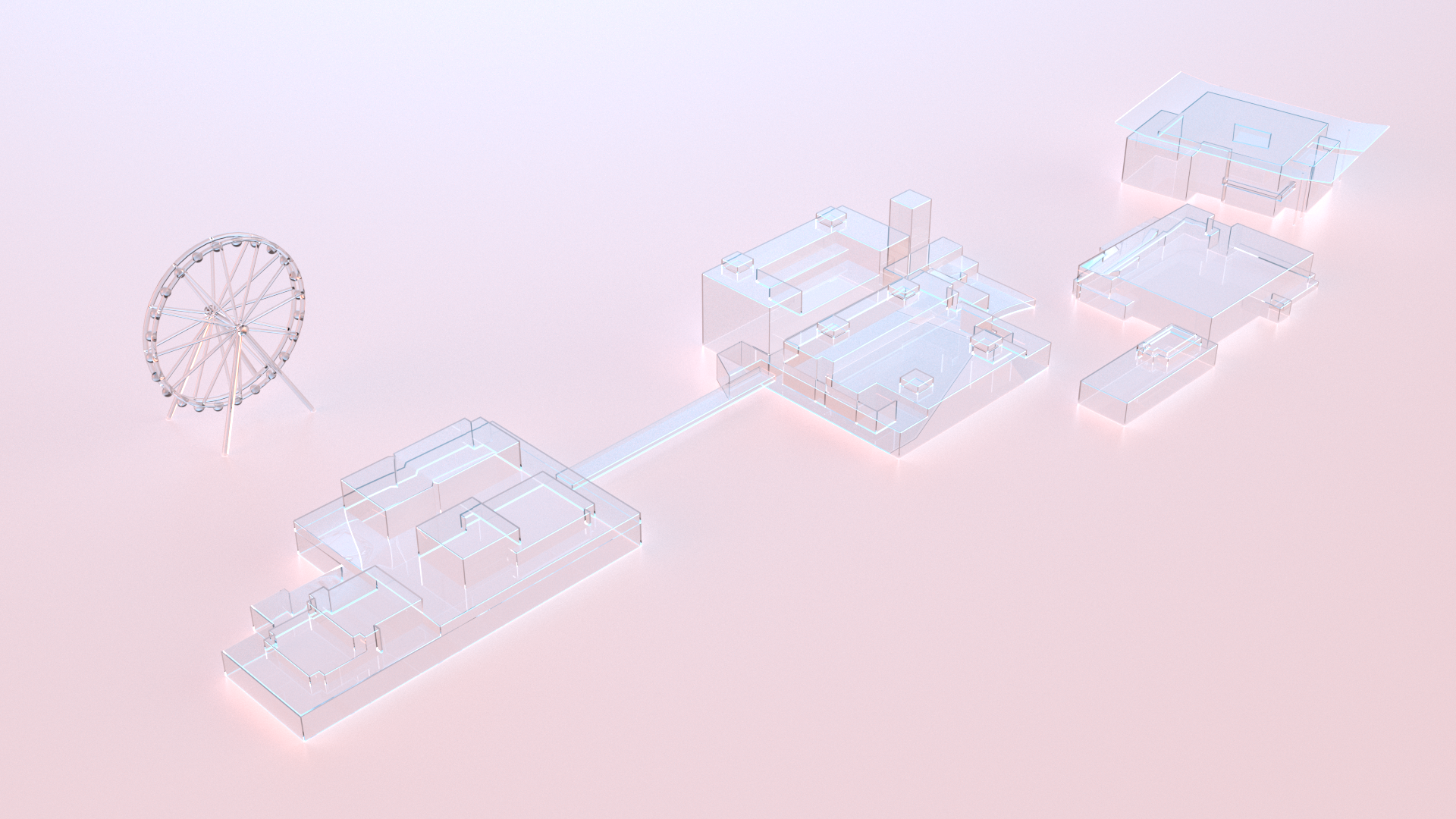 Brisbane Art Precinct including GOMA & The Wheel.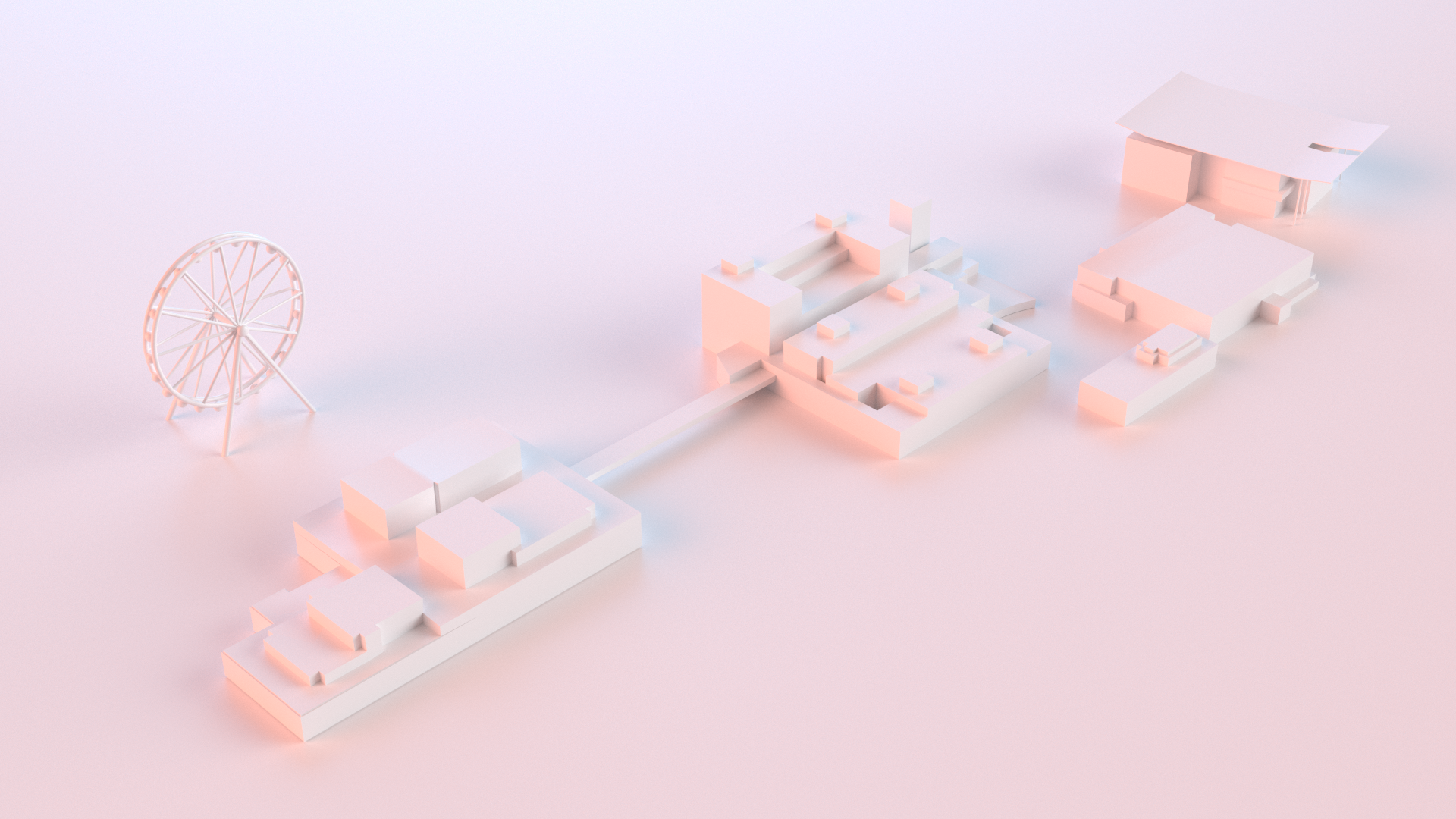 This is an early version of the nexus/meeting point for all the transport pipes. I was supplied a network of sweeps and tasked with creating inner and outer geometry that joined up somewhat organically and would play nice for the Houdini artist to sim with. The joins were created with Boolean's plus smooth modifiers, then a spot of manual point welding and finally relaxed using the HB modelling bundle scripts.
Bridges Left to right - William Jolly, Victoria, Story, Merivale, Go Between & Captain Cook